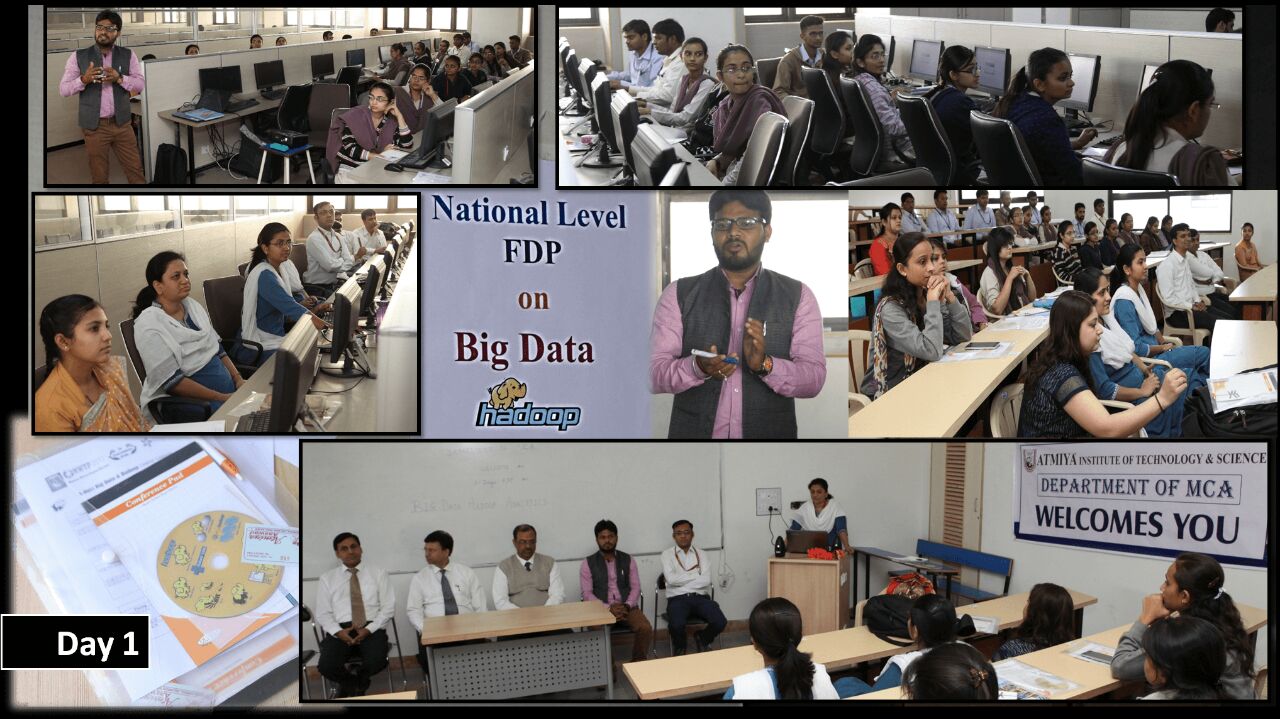 January 7, 2017
3 Days FDP on Bigdata & Hadoop @ Atmiya Institute of Technology and Science,Rajkot
We are glad to announce the successful completion of National Level Faculty Development Program  held at Atmiya Institute of Technology and Science,Rajkot 
This 3 days' workshop was schedule on 29th-31th December, 2016 and was commenced within the college premises with 35+ Participated actively getting engaged in the Training conducted. Mr. Ravi Kumar (Trainer, Big Data & Hadoop ) under the banner of NWTP 2017  in Association With Cognizance, IIT Roorkee.
We whole heatedly thank Department of Computer Science and HOD CSE  Dr.Parag Shukla for cooperating with us on every step, making this Workshop a huge success.
To organize Big Data Hadoop/Android Apps DevelopmentQuadCopter/Robotics/IOT using Arduino/IOT using Raspberry Pi and More Training/Workshops at your college
please email us at info@finlandlabs.com
0r Call/SMS: 07053133032/08505838080